Let's change the way we interact with light.
Our E-Prism Light is a smart lamp that delivers ultra-versatile and multi-colored ambient lighting that can transform the mood of any space into a uniquely beautiful, cozy, and vibrant setting.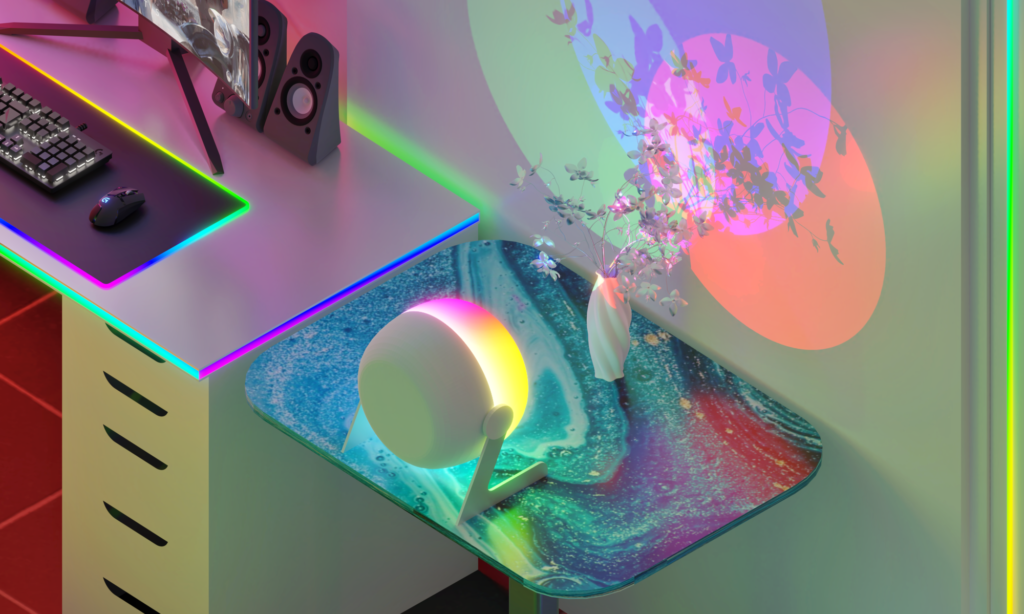 ---
Output multiple colors at the same time.
Illuminating with different colors all together gives brilliant effects to suit everyone's needs.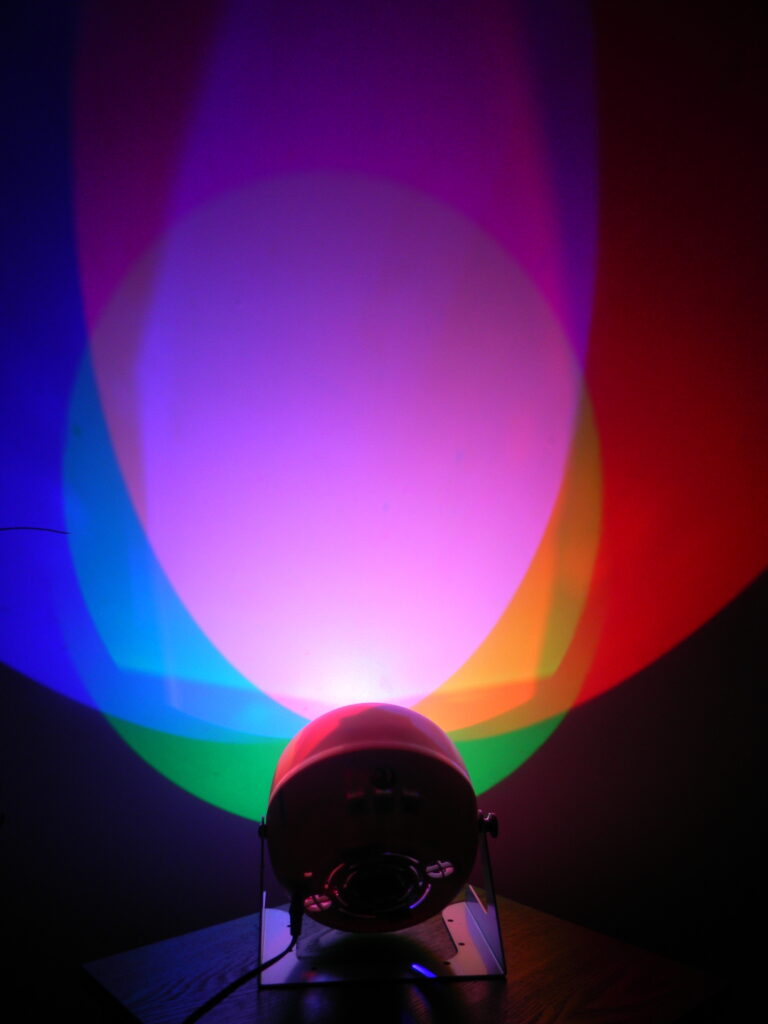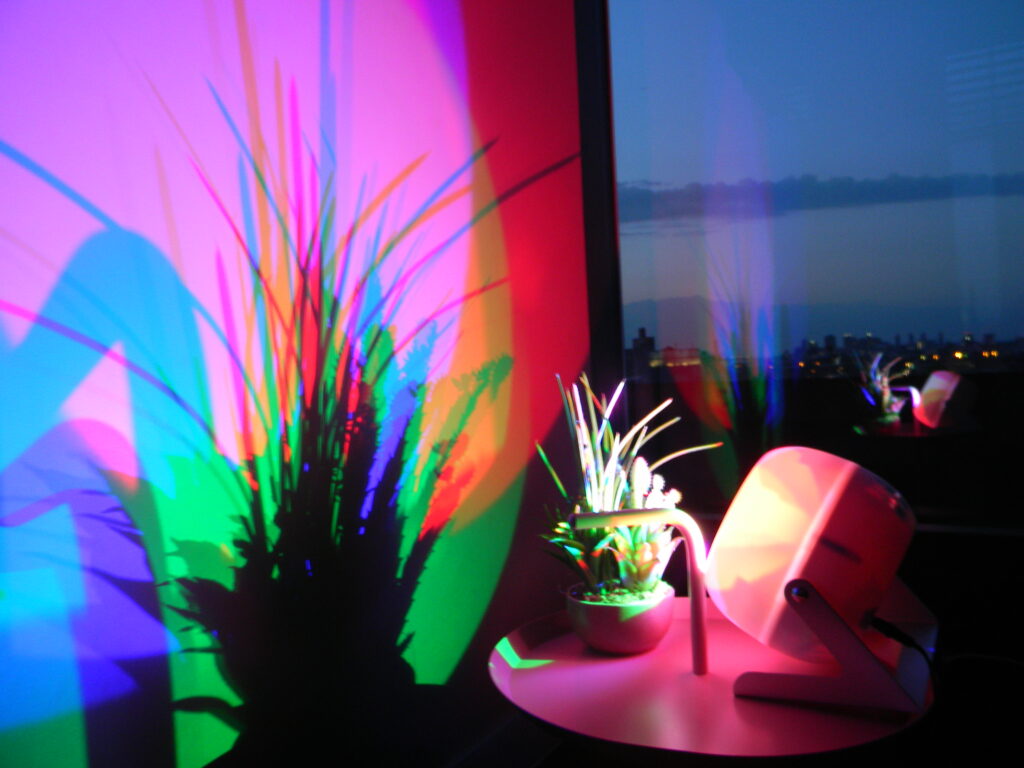 Customize Colors
Manipulate the color mixing red, green, and blue LEDs to create specific smart colors at the same time.
Color Shadows
Upon illuminating an object, E-Prism creates color shadows on projection surfaces.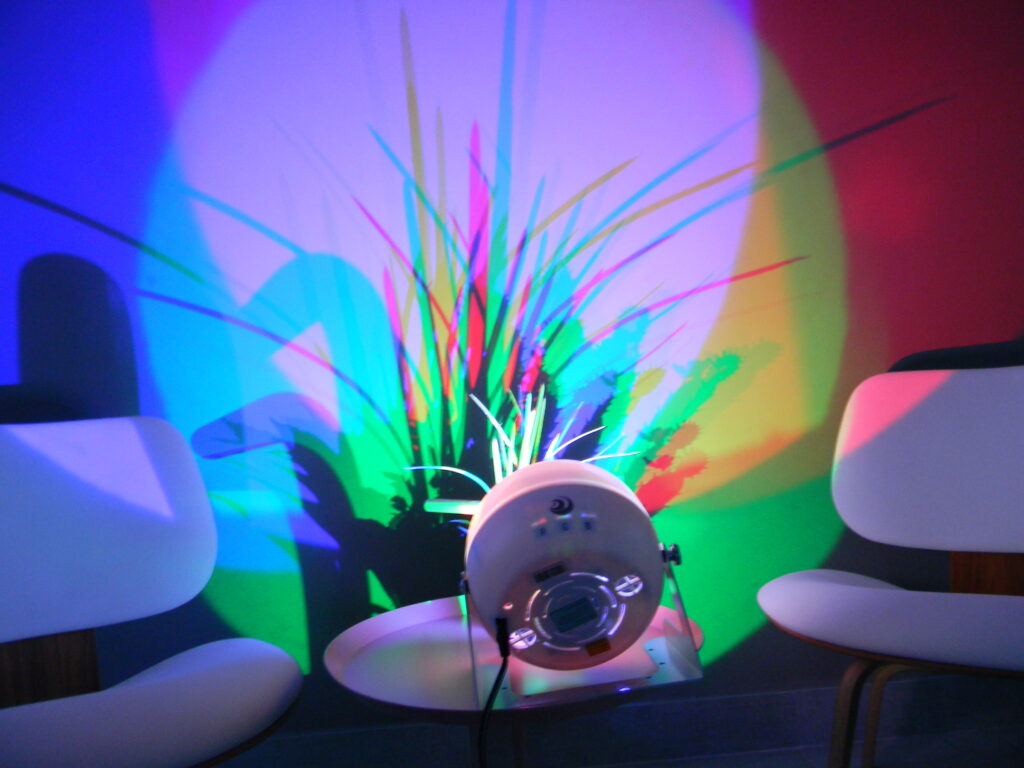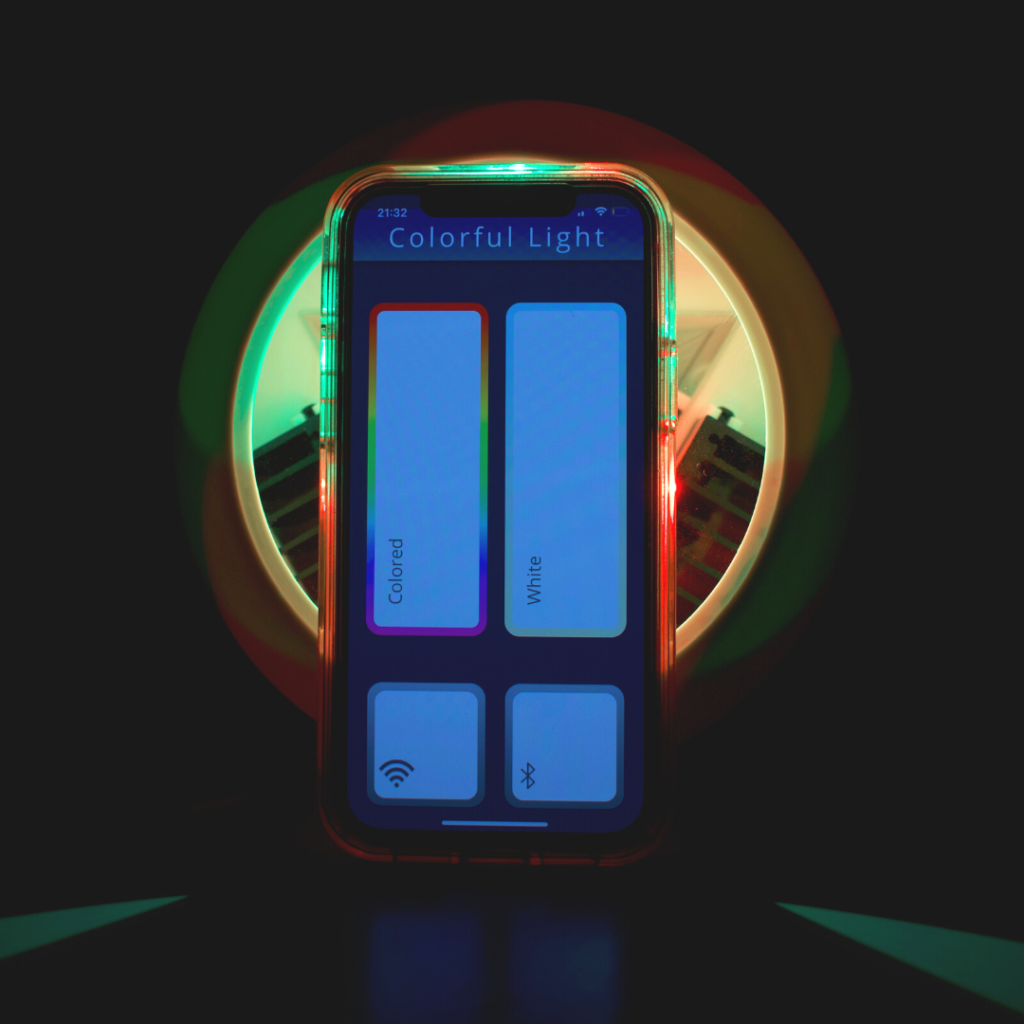 Manual + Wireless Control
Push buttons for intensity and color adjustment for color light LEDs. It's also a user-friendly Android or Apple app where you can control from anywhere at your home.
Events Approved
Have an event coming up? Utilize our E-Prism Light to set the right mood for your special occasion!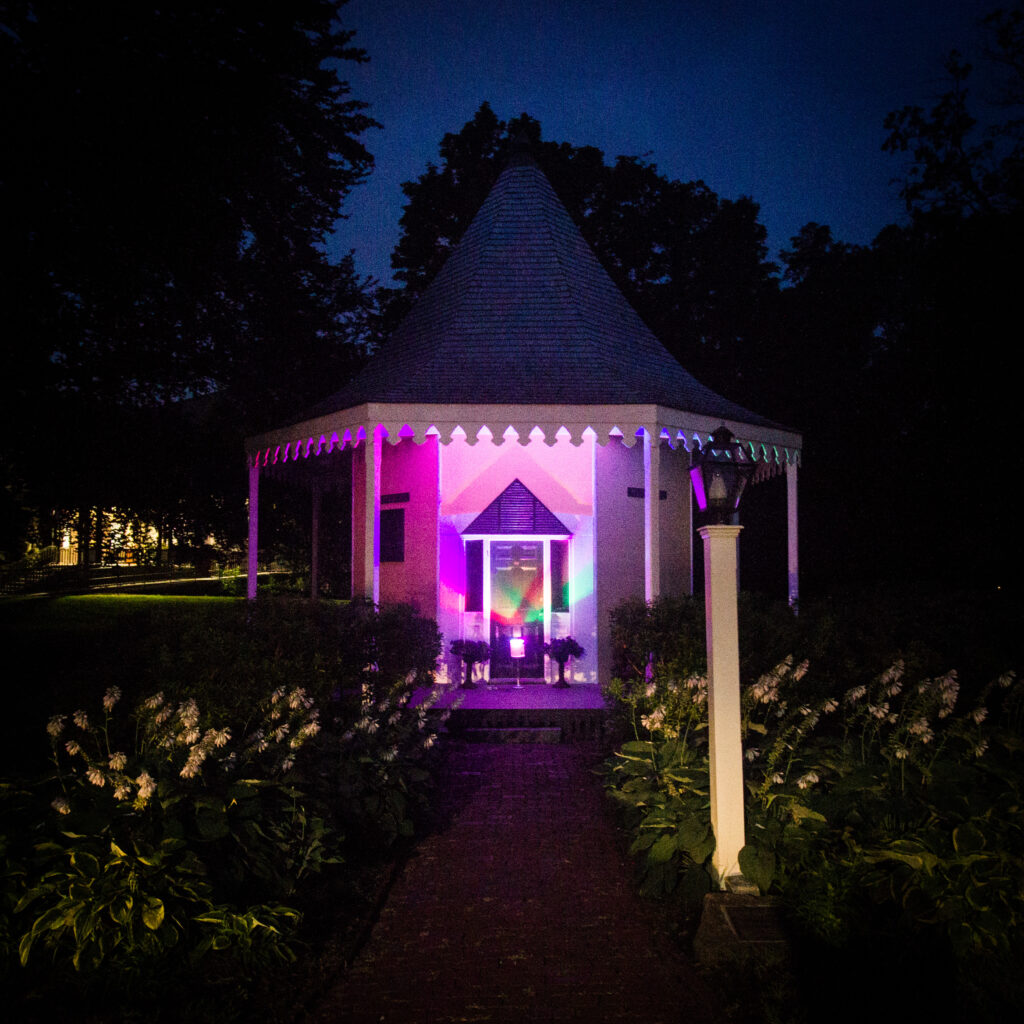 ---