E-PRISM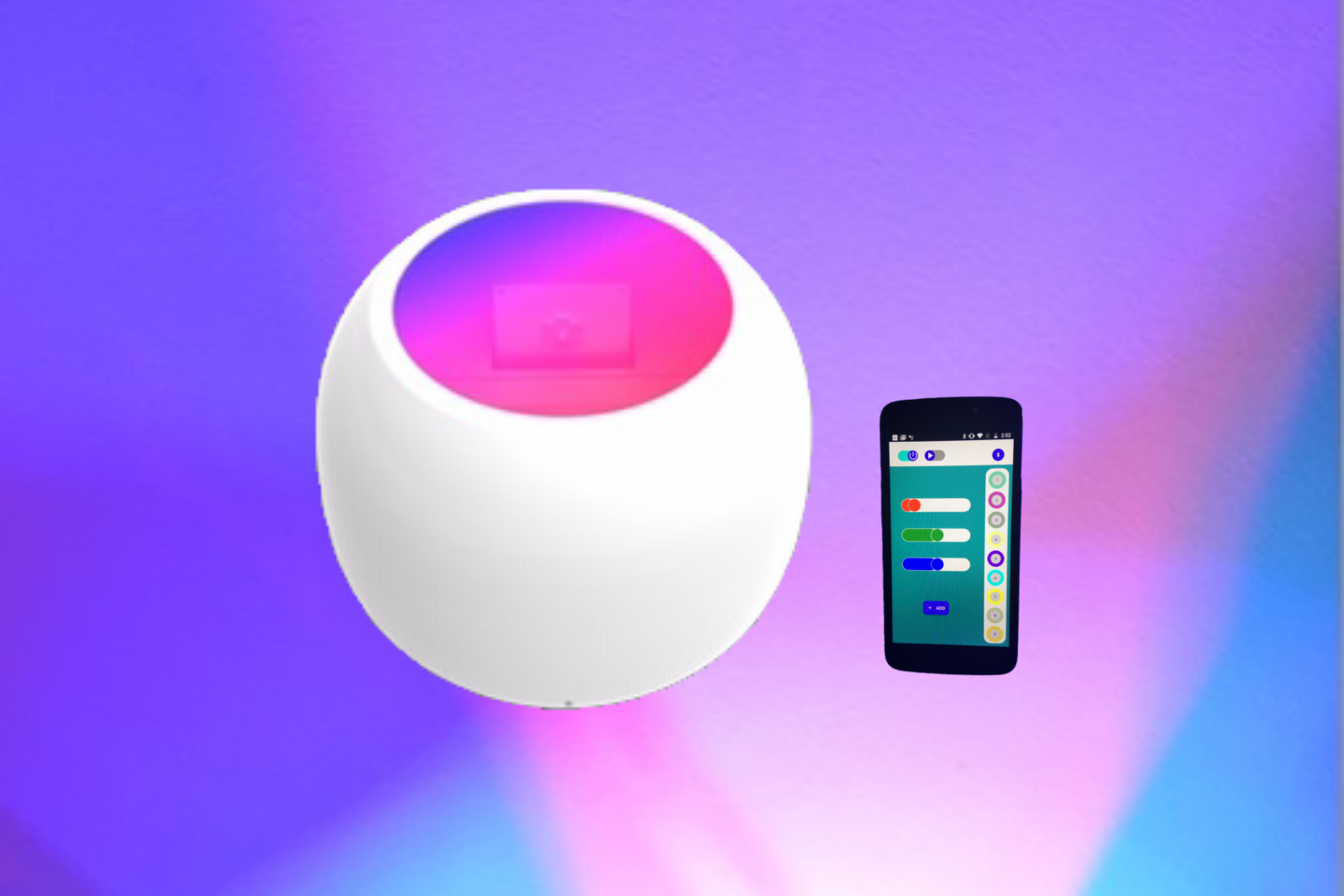 E-Prism is an innovative and compact lamp with multiple colors and white light features incorporated in a single fixture. Which can illuminate your space with many choices.
E-Prism smart lamp produces light of multiple colors in different directions to create beautiful color scenes and uniquely illuminated spaces.  E-Prism lamp can completely change the mood of a space. When objects are placed in the light path, shadows are cast in various directions in a variety of colors, adding depth and beauty that are unachievable using any other lighting configuration. The specific color mixing setting can be easily changed and tailored to produce various color combinations from a smartphone or tablet.
Features
Multicolor Patterns: Illuminating with different colors all together gives brilliant effects to suit everyone's needs.
Color Selection for Multicolor Patterns: The colors of a multicolor pattern can be changed by tuning the color of its center region.
Color Shadows: Upon illuminating an object, E-Prism creates color shadows on projection surfaces.
Color Projections: Upon illuminating an aperture or opening of any shape, E-Prism creates multiple color images of the aperture.
White Light Illumination: Besides color lights, E-Prism can be a white light illumination lamp. A user can select its color temperature for either warm white or cool white.
Manual Control: Push buttons for intensity and color adjustment for color light LEDs and white light LEDs are located on the casing.
Wireless Control: A user-friendly Android or Apple application helps you to control the E-Prism from anywhere at your home.
Specifications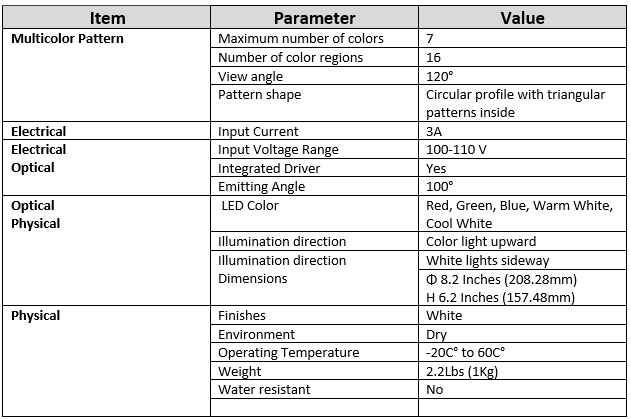 Shipping & Returns
Free shipping to US/Canada (Customs fees on import not included).
Free returns within 30 days (extended from 14 days return policy).
Next Steps...
Would you like to learn more about our products?